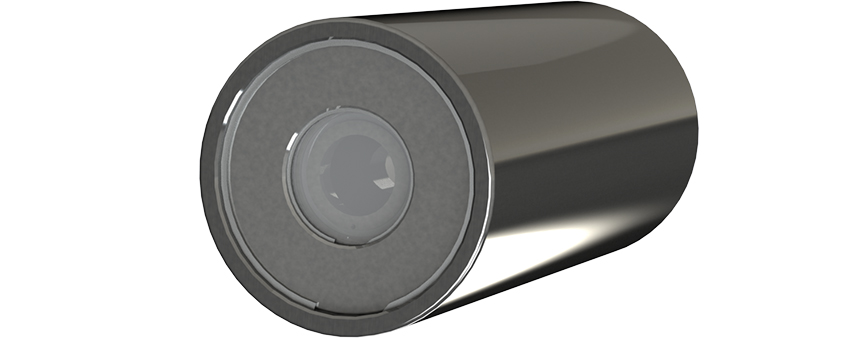 Undervands optagelser med HD-Undervands videokamera monteret på en ROV
HD-undervandsvideokamera
LH Camera har udviklet et helt nyt HD-undervandskamera, som kan lave optagelser i fuld HD-kvalitet, dvs. 1080×1920. Kameraet er cylindrisk, Ø 60 og velegnet til montering på en dykkerhjelm, på fiskeriredskaber, på Towfish eller som standalone-kamera i forbindelse med havforskning. Indbygget optager med lagerkapacitet, der kan optage video i fuld HD i op til 10 timer. Kameraet betjenes med et enkelt plug and play-stik, der tilsluttes enheden, som derved starter med at optage og fortsætter, indtil stikket afmonteres igen og optagelsen derved stoppes. Kameraet er utroligt nemt at betjene og meget brugervenligt. Overførsel af videofiler fra kameraet til en pc foregår nemt og ubesværet med det medfølgende USB/lade-adapterstik. Kameraet fås som standalone eller med et analogt video out-udtag, så man kan se liveoptagelser fra kameraet på en eksisterende analog installation med en 75 Ώ coax-kabelforbindelse til overfladen og samtidig lagre fuld HD-video i kameraets interne hukommelse.
HD-undervandsvideokamera i POM og rustfrit stål AISI 316.
Kameraets dimensioner: Længde 176 mm, diameter 60 mm
Vægt 600 gram. I vand 200 gram.
Kan optage og lagre video i fuld HD 1080P H.264 med 30 fps
Tryktæt 50 bar (500 meter)
Monteret med Subsea-connector
Mulighed for analogt output via kabelforbindelse til overfladen
120° vidvinkeloptik
Plug and Play-dataoverførsel af videofiler til pc fra kameraets hukommelse
Kameraets batteri har op til 10 timers driftstid inden opladning.
Download produkt datablade
---