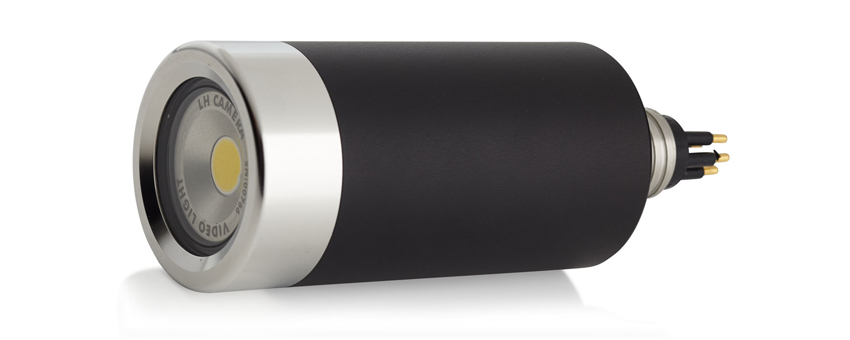 Video LED Lamps (Underwater Lights)
LH Camera has a professional selection of underwater lights that provide the best conditions for filming and taking perfect pictures in camera-hostile surroundings. In the last couple of years, a number of new light technologies for diving have appeared and LH Camera is part of that wave. We offer video lamps and video lights with unsurpassed light spreading for recording with underwater video cameras or underwater cameras. Our underwater lights are based on the newest technology, light up the dark effectively and bring out the colors in even the smallest detail.
Perfect Light below the Surface of the Sea
We offer a line of high quality LED lamps made of anodized aluminum. The line is particularly well-suited for use as video lights with our underwater video camera and consists of different types of lamp heads with different power wattages as well as an umbilical cable and different types of battery packs. The high tech underwater light from LH Camera is still the experts' preferred choice and we have several interesting solutions that fit different needs. Contact us and together we will find the perfect solution that will meet your requirements.
Underwater Lights with Powerful LED Video Lights
LH Camera has developed a professional video lamp with a powerful light of up to 1800 lumens and a video light spread of a full 120°. The video lamp comes in a dimmable version with a Subconn connector installed. The lamp is pressure tight to 50 bar. In addition, LH Camera offers two types of light heads with powerful LED video lights for perfect recordings in the darkness of the ocean. LED 1500 has a diffuse conversion lens, and LED 4500 has a 110° spread of the parabola that gives off an amazingly wide underwater light without a cone effect.
Please contact us to learn more about our different types of high tech underwater lights.