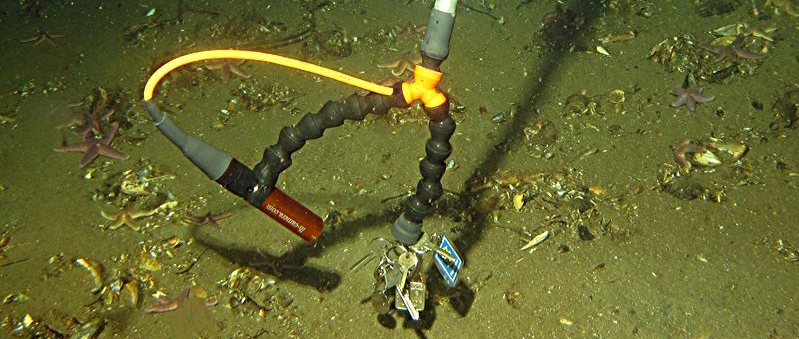 Underwater Inspection
LH Camera produces combined solutions for underwater inspection.
Our stylish and robust design makes the product particularly well-suited for inspection of port facilities, aquaculture and fish farming, swimming pools, sewers and wells etc. as well as in connection with bottom inspection of ships and during search and rescue work.
Find and Retrieve Lost Objects Easily!
Video telescopic rod with magnet installed. An effective tool for picking up lost objects on the seabed. This model type is used by e.g. harbor masters, shipyards and boaters.
Our line of video telescopic rods in different lengths are installed with a waterproof cable and plug as well as two flex arms. The video head is installed on one arm which can thereby be turned to the desired angle. A magnet and hook are installed on the other arm for picking up lost objects such as tools, keys, glasses, and watches. As an extra accessory, a stainless steel knife can be installed with the camera. That makes it possible to free a ship's propeller from e.g. jammed ropes.
This set can be combined with a number of LH Camera's other products such as different monitors solutions or connected to a portable PC. These options expand the applications considerably.