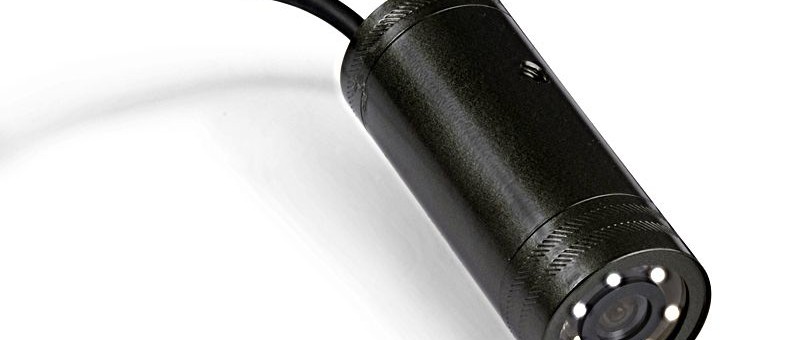 This inexpensive high quality underwater video camera comes with or without LED lights.
It is used for e.g.:
Underwater Inspection
Swimming Training
Rehabilitation
Sewer/Pipe Inspection
Underwater Camera, Model Inspection
This type of underwater camera has integrated white LED lights that make it very useful for inspection of places where it is completely dark such as in pipe and sewer systems and during bottom inspection of ships and dock facilities.
Underwater Camera, Model Swimcam
An underwater video camera that is particularly well-suited for use during swimming training and underwater rugby. The camera is the same as the Inspection model but without LED lights.
The cameras are made of surface-treated brass which makes them extremely robust in harsh environments. They have a resolution of 500 TVL and a light sensitivity of 0.1 lux. The camera weighs 650 gram and measures 37 x 70 mm in diameter
The camera has been pressure tested to 5 bar (50 m).