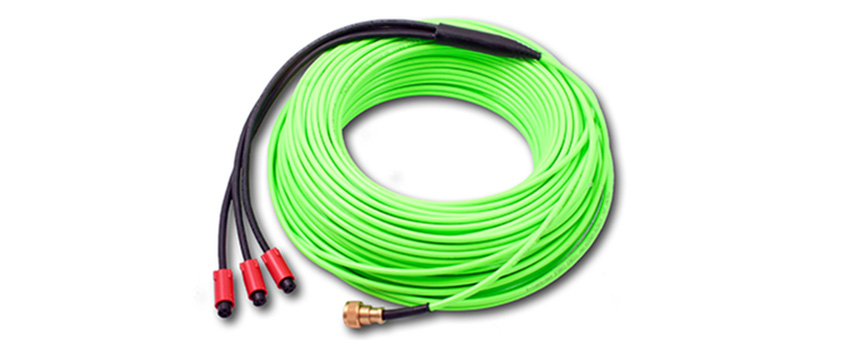 Underwater Video Cables and Rubber Molding on Cables
LH Camera provides different types of video cables and rubber molding on cables, depending on the type of job and environment the cable will be used in.
Kevlar-reinforced Xtreme 1 Video Cable
This type of video cable is extremely durable yet flexible.
The cable has a polyurethane sheath and is Kevlar-reinforced with a shielded coaxial cable for the video signal.
This type of cable is extremely well-suited for the professional markets in diving, inspection, offshore, fishing etc. The cable is sold by the meter, and comes with both Subconn and standard connectors installed.
Kevlar-reinforced Xtreme 2 Video Cable
LH Camera offers different types of professional rubber moldings on underwater cables. We have years of experience with rubber molding on underwater cables so we can offer our customers a tailor-made solution that fits their specific needs in a professional and robust design. We offer termination and molding of different types of video comms as well as data and underwater power cables from our own warehouse or on the customer's own cables.
We can offer e.g.:
Y split moldings on underwater cables
Multi-split moldings on underwater cables
Molding of underwater connectors
Break-out branching cables in customized lengths and shapes.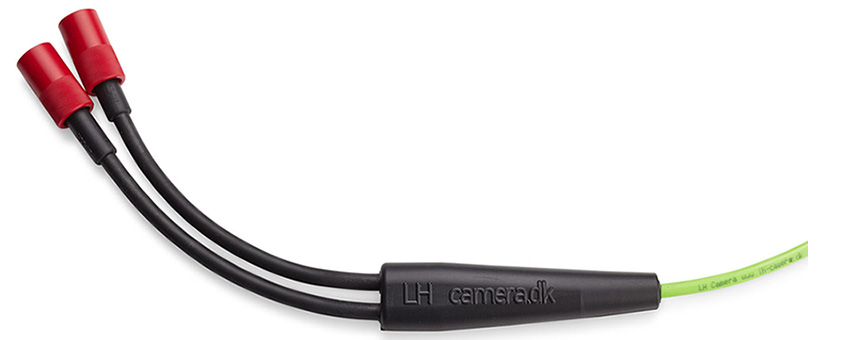 2 split rubber molding