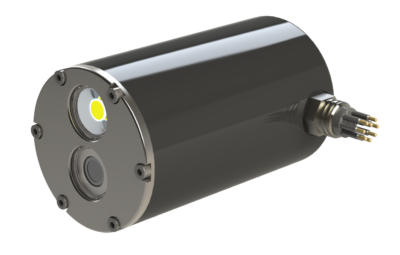 This underwater ip camera comes with built-in dimmer bare led light.
Applications:
Rov
Fixed mounting in constructions
This subsea camera has a built-in white LED light, which makes it extremely useful on ROVs and on fixed structures, where it is completely dark, such as in pipe and sewer systems and when monitoring in docking systems.
With this HD-IP camera comes Software for controlling the camera both for local network, as well as for live view over World Wide Web. The software also allows you to make fantastic HD recordings on your own PC.
The camera is made of Pom and 316 stainless steel, which makes them extremely robust in harsh environments. The resolution is 2592 (H) × 1944 (V) – 5 Mpx with light sensitivity of 0.1 lux. Light dimmer 0-5vdc, measures Ø 80 x 135 mm
The camera is pressure tested to 10 bar.