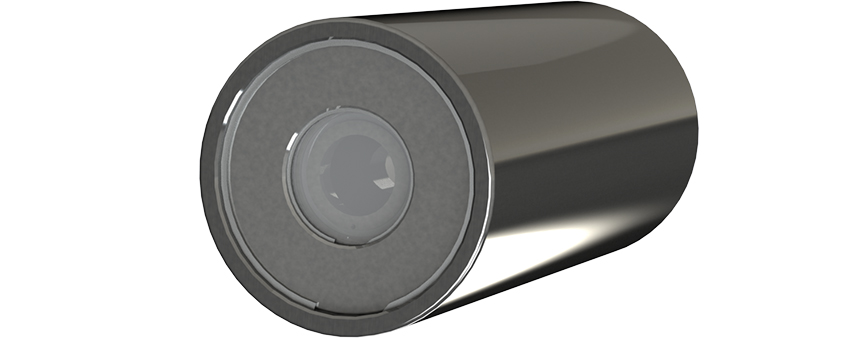 Underwater footage with HD-Underwater video camera mounted on a ROV
HD SubSea Camera
LH Camera has developed a brand new HD underwater camera that can record full HD quality, ie. (1080 × 1920) The camera is cylindrical, Ø 60 and suitable for mounting on a diving helmet, fishing gear, Towfish or as a standalone camera for marine research. There is a built-in storage, with a capacity that can record full HD video for up to 10 hours. The camera is operated with a single plug and play connector, there while connected to the unit starts the recording and continues until the plug is removed again. The camera is incredibly easy to operate and very user-friendly. Transferring video files from the camera to a PC is easily with the included USB connector. The camera is available as a standalone or with an analog video output, allowing you to watch live footage from the camera on an existing analog installation with a 75 Ώ coax cable connection to the surface, while storing full HD video in the camera's internal memory.
HD underwater camcorder in POM and stainless steel AISI 316.
Camera dimensions: Length 176 mm, diameter 60 mm
Weight 600 grams. In water 200 grams.
Can record and store video in full HD 1080P H.264 at 30 fps
Pressure tight 50 bar (500 meters)
Fitted with Subsea connector
Possibility of analog output via cable connection to the surface
100 ° wide-angle optics
Plug and Play data transfer of video files to PC from camera memory
The camera's battery has up to 10 hours of operation time before charging.
Applications:
Diving helmet
Fishing gear
Towfish
Standalone camera for marine research
Rov