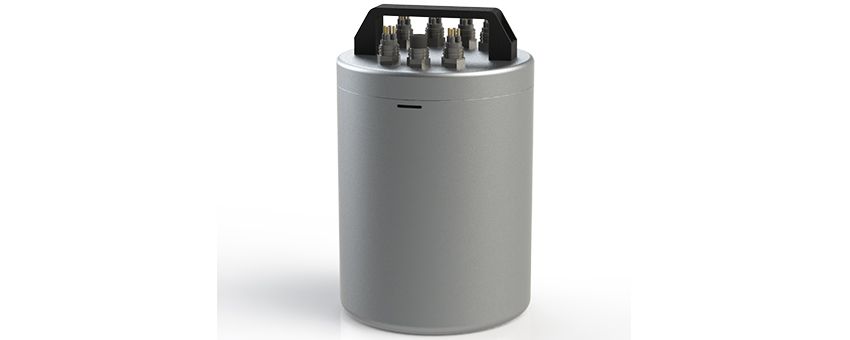 Subsea Multiplexer and Underwater Houses
As a manufacturer of underwater video equipment, LH Camera has developed a various types of Video Multiplex recorders for underwater video recording.
Multiplexers is used i.a. in marine research and fisheries as well as mounting on an ROV (Remotely operated vehicle), where underwater video must be recorded in connection with work tasks or observation of eg. marine animals or fishing gear. The houses are available in different sizes and materials, depending on the desired depth and battery life.
VMR-4, Video Multiplex Recorder
Our Subsea video MUX (multiplexer) system has been developed to capture stereoscopic video under water, typically in connection with investigative research projects. You can connect up to four high-definition (HD) cameras to our VMR-4 video multiplexer.
The multiplexer can be configured in various ways:
as a free-standing unit. Recordings are made externally via a manual socket
via a remotely controlled AUX connection on an ROV (Remotely Operated Vehicle)
as a device that self-activates when it reaches a predetermined depth
as a remotely controlled unit that provides live IP feed via a LAN connection from all four cameras to the surface.
The video multiplexer has an integrated hard drive that records footage from four HD cameras. Via software (supplied) and a LAN connection to the VMR device, it is also possible to view recordings even if the multiplexer is still submerged.
When mounted on an ROV, the multiplexer provides unique opportunities to capture good HD images from various angles, e.g. for surveying the seabed, inspecting structures of all sizes and capturing stereoscopic video of marine animals.
The VMR-4 is a robust device that is compatible with HD and analogue cameras. If you use analogue cameras, you can superimpose depth and temperature data onto your video image. By means of the software provided, you can also switch from video to still images, e.g. when observing marine habitats.
There are many potential applications:
Mounted on fishing gear, such as a trawl, Danish seine or purse seine, where the video multiplexer helps to optimise and monitor fishing processes
The unit is also suitable for CCTV monitoring and recording from ROTV (Remotely Operated Towed Vehicle) systems. It is usually possible to transmit live images to the surface via an IP feed
Lowering sediment trap stations to the seabed
Temporary installation in marine habitats for research purposes
As a permanent fixture on an ROV (Remotely Operated Vehicle), the multiplexer can transmit HD images of the vehicle as it performs a task
Stereoscopic video recordings of marine fauna.