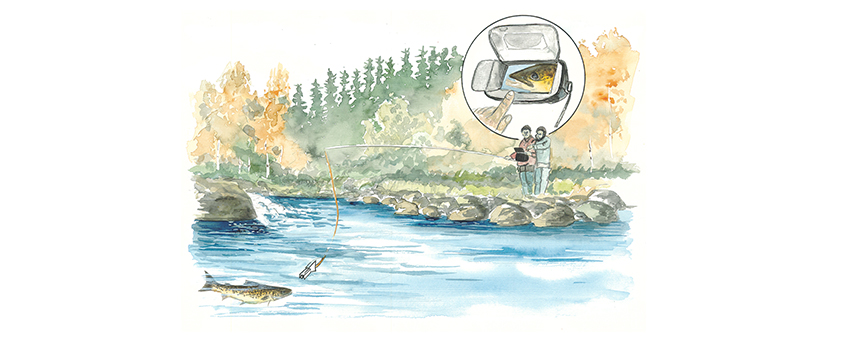 Portable Video Inspection
Portable 8.4″ sunlight viewable monitor in a robust bag with a harness so you can carry the unit around your waist. The set is compact and only weighs 2.5 kg. It is portable, durable and user-friendly with 12 volt battery operation with an operating time of approximately 4 hours before recharging or changing to backup batteries.
The set is very versatile and is used for e.g. inspection of streams and waterways, aquaculture/fish farming, port and wharf facilities, sewer systems etc.
The Biologist's Third Eye
It is here – the biologist's "underwater eye"! The new tool that can discreetly study waterways, lakes etc. under water.
The latest addition is this mobile and lightweight equipment that is equipped with a flexible video telescopic rod and camera head which make it optimal for studying lakes and waterways as well as for port, hull and sewer investigations.
The camera is the user's extended eye and it sees everything under water. The set also includes a portable monitor and a hard disk recorder.
The following is included in the set:
8,4″ sunlight viewable TFT LCD colour monitor
Bag and harness
12 V rechargeable battery pack
Switch box with an on/off switch
Standard plug for cable connection
Video output for a video recorder
230 VAC charger