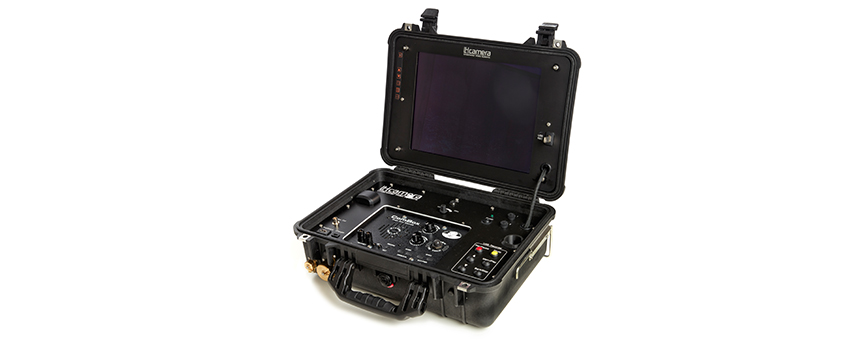 LH Camera now offers our customers in the commercial diving industry a completely new product: A portable video case that comes in two versions:
Video/light case
Video/light/diver's telephone case
Video/Light Case
Complete control of video/diving lamp/communication from the surface. The intensity of the light in the lamp can be regulated smoothly via a 100 m cable without a drop in voltage. In the lid of the case, there is an integrated 15" sunlight viewable monitor which is attached to the diver's video camera. It is easy to connect the video light and diver's telephone to the case using a plug. There is a built-in output for both audio and video for recording on the video recorder or a PC. The video cases are available with a 230 VAC or 24 VDC connection or with an integrated rechargeable battery pack.
Video/Light/Diver's Telephone Case
It has integrated complete control of video/diver's light and diver's telephone for two divers and one tender as well as an output for an external speaker and recorder. Communication has been approved by Søfartsstyrelsen (Danish Maritime Authority).
Split Connector
Branching connector welded onto a cable to connect a video lamp, depth sensor and camera for the diver. Is available with our standard connector or with a Subconn connector.
Customized Solutions
LH Camera offers individual customized solutions for different integration modules in the case such as:
Video Overlay
Different types of video overlay are possible, where e.g. the GPS position, depth as well as time and date are displayed at the top of the screen.
Depth Sensor
LH Camera has developed a completely new stainless steel depth sensor that can go down to 100 meters. The sensor is installed on an umbilical cable or a Towfish. Depth is displayed as an overlay on the video image.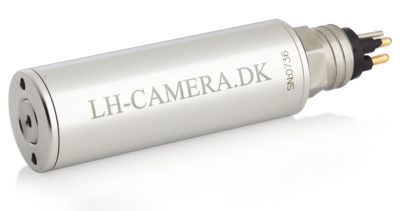 Integrated Video Recorder in the Video Case
Our DIVE & DOC USB recorder can be integrated into the case so that video and diver communication can be stored on a USB Flash Drive.
Video Splitter
This is the latest picture-in-picture processor that lets you connect up to four cameras and where the video operator can choose the setup of the screen. E.g. two camera images can thus be displayed in equal size, or one large and three smaller images. Screen setup is performed by using the integrated remote control in the case panel.